There's a big problem this time of year...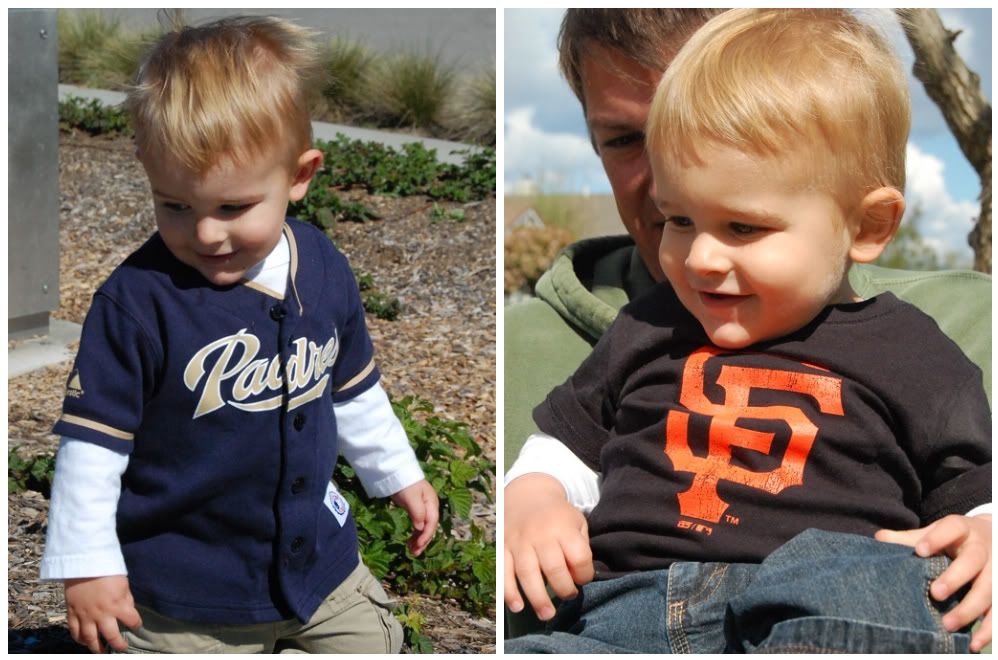 The minute the season begins the rivalry starts again. A whole off season of love and harmony is put away with the winter coats...
But in a gesture of good faith to my hubby and his family after this
post
, I bought the SF jersey.
The kid looks kind of non-plussed though...
Just sayin...